Noritsu carries a full range of accessories and supplies for pharmacies using automation equipment.
Our tray loading system works with your pouch packager to offer a safe, fast, and easy to use method for adding, split-dose, one-off and less frequently used meds to your workflow.
Eliminate the need to stop production to manually load pills and reduce the chance for mistakes by pre-loading trays using a system of intuitive LEDs to help operators visualize where to place each medicine in the tray.
The Bl
ad
e – Automatic Pill Splitter
Using an innovative scissor action cutter, The Blade pill splitter offers the fastest and cleanest cut available. Add pills to the cassette, input the number of pills you need split and let The Blade do its job.  Part of our complete suite of pill packaging equipment and pharmacy automation supplies, The Blade splits pills quickly and cleanly while producing far less dust than other pill splitters.
Strip pouch boxes offer a convenient way for patients and caregivers to dispense their meds, while also offering you a chance to stand out in the facility.
We'll help you build your own custom printed strip pouch boxes with your own branding and graphics designed to your specifications and can handle all of the printing and manufacture of the boxes for you.
When you need more boxes, just stop by our online store to quickly and easily order more of your custom design.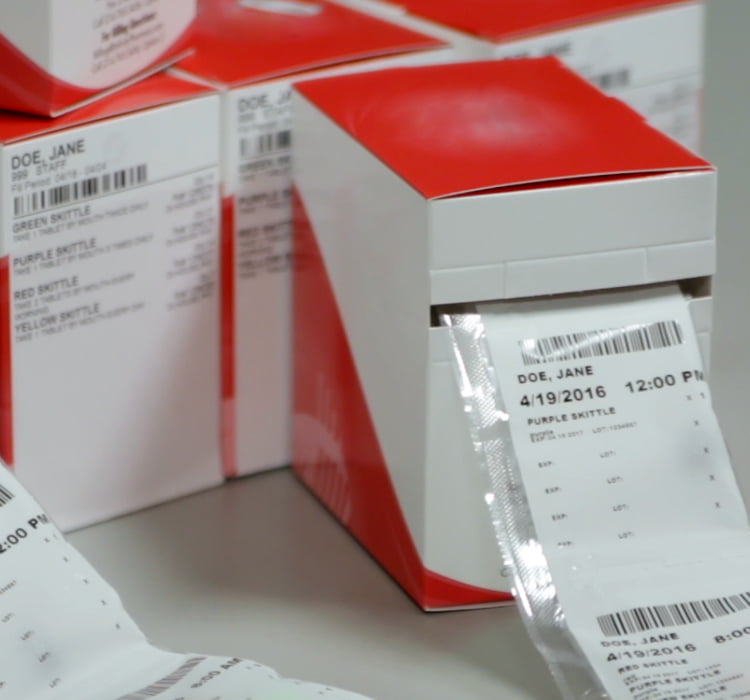 Automatic Winders
Eliminate the need for tedious and time consuming hand-rolling of strips with a winder for any situation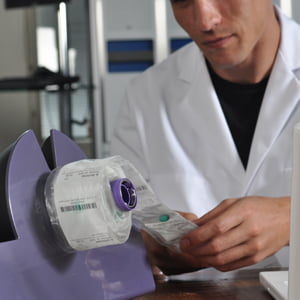 Table Winder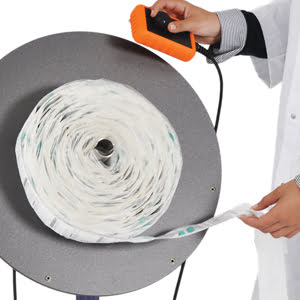 Stand Alone Winder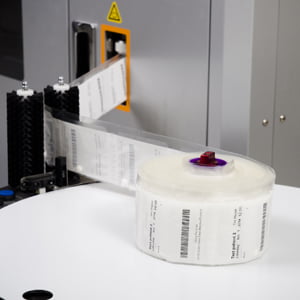 TPM Exit Winder
Rolled strip pouch packaging paper designed to work flawlessly with our Xana strip pouch packagers. Sturdy, easy for dispensing, and with a printable surface that will give you high-quality results.
Strip pouch packager ink cartridge compatible with our Xana packagers, with superior quality inks that make fine print and facial images easily readable on your strip pouches