How much time do you spend counting pills?
At Noritsu, we understand the challenges healthcare professionals face when it comes to medication vial filling and counting. The CountAssist is a revolutionary automation solution that streamlines your workflow, delivering unparalleled precision and efficiency.
Imagine a world where counting and filling medication vials is no longer a tedious and time-consuming task. Our state-of-the-art machine is designed to simplify your process, enabling you to focus on what matters most – providing exceptional care to your patients.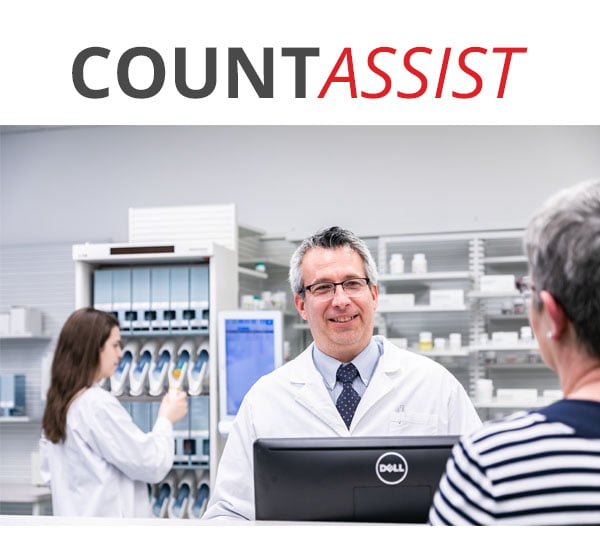 Features
Space Savings
Small enough footprint to fit in virtually any dispensary.
Traceable
Stock bottle scanning for traceability and safety.
High Volume
Large cell capacity reduces the need to replenish stock frequently.
Save Time
Less time counting and filling means your pharmacists can spend more time with patients.
CountAssist Overview