The demands placed on Central Fill Pharmacies are always increasing.
Providing timely services to increasing numbers of patients is an ongoing pressure. Pharmacies must keep quality patient care as a top priority while meeting these increasing output requirements. If you want to grow your Central Fill Pharmacy, you must find ways to increase production without sacrificing accuracy or patient care.
One of the most effective ways to increase production and enhance your pharmacy workflow is to integrate an automated medication dispensing system. This system can include strip pouch packaging equipment, medication detection equipment, and the software needed to run this equipment at maximum efficiency.
Strip Pouch Packaging Equipment
Strip pouch packaging solutions allow you to automate the process of dispensing and packaging medication. An automated medication dispenser can quickly and accurately dispense medication and prepare strip pouches for patients. Using this type of automated medication dispensing system is easier for you and your staff.
It's also safer for patients when compared to using traditional blister packs. You can use a strip pouch packaging machine to customize the pouches for each patient, increasing compliance by making it easier for patients to know what medication to take. Strip pouch packaging equipment can help you fill more prescriptions, serve more patients, and improve outcomes in your Central Fill Pharmacy.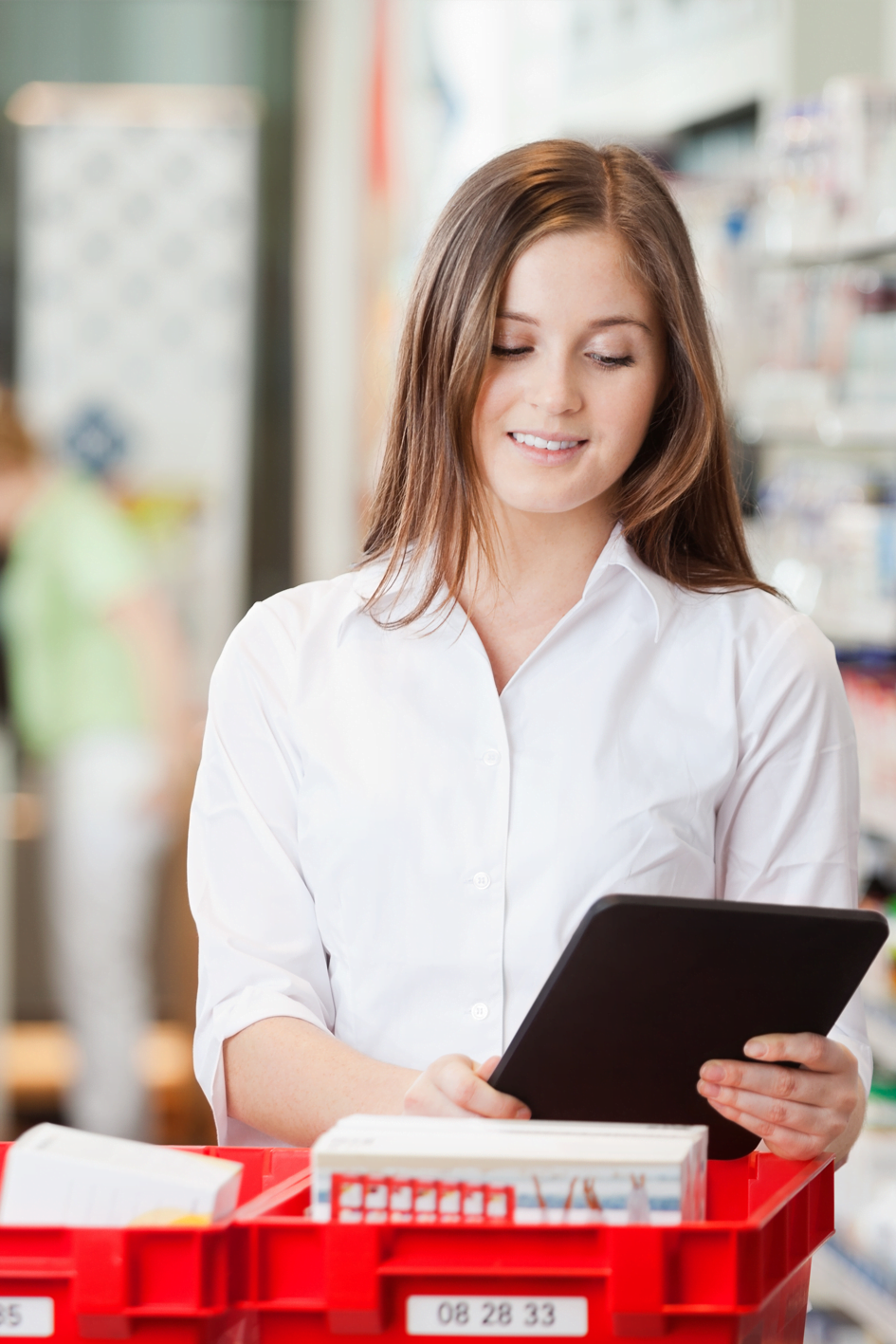 Medication Detection Equipment
Medication detection equipment is an important part of an automated medication dispensing system. Many of the patients who are served by a Central Fill Pharmacy have complex medical needs. This means that the patients you serve will often need multiple medications in various dosages throughout the day. Medication detection equipment allows you to automate the complex process of sorting and checking medication for your patients.
You can use a medication detection machine to check and verify the contents of each pouch against a library of images built from your own formulary. This equipment minimizes the need for you or a staff member to visually inspect every single pouch. Adding a medication detection machine to your lineup of automated equipment will help you speed up your workflow and reduce human errors.
What is the Advantage of Using Automated Medication Dispensing Equipment?
There are multiple advantages to using automated medication dispensing equipment in your Central Fill Pharmacy.
Improve your workflow
Incorporating an automated medication dispenser will enhance your pharmacy workflow. The tasks that can create bottlenecks in the workflow – separating medications and visually inspecting pouches for accuracy – can be automated with strip pouch packaging equipment and medication detection equipment. You'll only need to step in to check flagged pouches, and you can remove bottlenecks from your workflow. This type of equipment can also improve your workflow by freeing up space in your pharmacy. If you are short on space, you can still increase productivity by investing in a compact multi-dose packaging system.
Reduce labor costs
Automatic medication dispensing can reduce labor costs by allowing you to serve more patients without hiring more staff. Dispensing and packaging medications manually is a labor-intensive process. In order to grow while maintaining a manual process, you will have to hire more help to accommodate the growth and consider moving to a larger facility. An automatic medication dispensing system will allow you to grow and expand without hiring additional staff. Investing in an automatic medication dispenser will come with an upfront cost but will significantly reduce costs in the long run.
Increase safety
Patient safety is always a top priority in Central Fill Pharmacies. It is the responsibility of the pharmacist to ensure that prescriptions are accurately filled. An automated medication dispensing system improves accuracy and greatly reduces the risk of human error when it comes to filling prescriptions.
Improve patient adherence
Automated dispensing equipment can help improve patient adherence by making it easier for patients to take their medications. A strip pouch packaging system can create unit and multi-dose packages. A single pouch can include multiple medications and even partial doses. All the patient has to do is open the strip pouch for the corresponding time of day and take the medications inside. The ease of use that comes with strip pouch packaging improves patient adherence by making it easy to take the correct medication and doses at the right time.
What Type of Automated Medication Dispensing Equipment is Right for My Pharmacy?
There are some basic needs that every Central Fill Pharmacy faces. Patient safety and business growth are two factors that are top of mind for anyone running a pharmacy. Automated medication dispensing equipment can help you serve your patients and grow your business.
Automated equipment has a place in every Central Fill Pharmacy. However, the exact equipment will vary based on factors such as floor space and production needs. Noritsu offers strip packaging machines that are designed for pharmacies that are low on physical space as well as equipment designed to meet the needs of a high-output pharmacy. In order to determine exactly which equipment is right for your pharmacy, you can explore the options from Noritsu online and then reach out for a custom quote based on your needs.
Consult with Noritsu
Automated medication dispensing solutions can help you grow your Central Fill Pharmacy without compromising accuracy or patient care. You can expand the number of patients you serve, improve your pharmacy workflow, reduce costs, and increase patient compliance with the help of automated pharmacy equipment. Even if you are not looking to grow your patient load, automated equipment can help you better serve the patients that you currently help.
Noritsu helps Central Fill Pharmacies of every size find automated dispensing equipment that provides solutions to their unique challenges. We'll work with you to analyze your pharmacy's workflow, offering you multiple levels of technology to streamline productivity with solutions that make logistical and financial sense. Get started by exploring the equipment that is available online and reach out to a Noritsu team member for assistance in getting your Central Fill Pharmacy equipped with automation solutions.